A gobo is a plate of glass or metal that you can have completely customized with, for example, a logo, a message or any image.
To show the gobo a gobo projector is needed.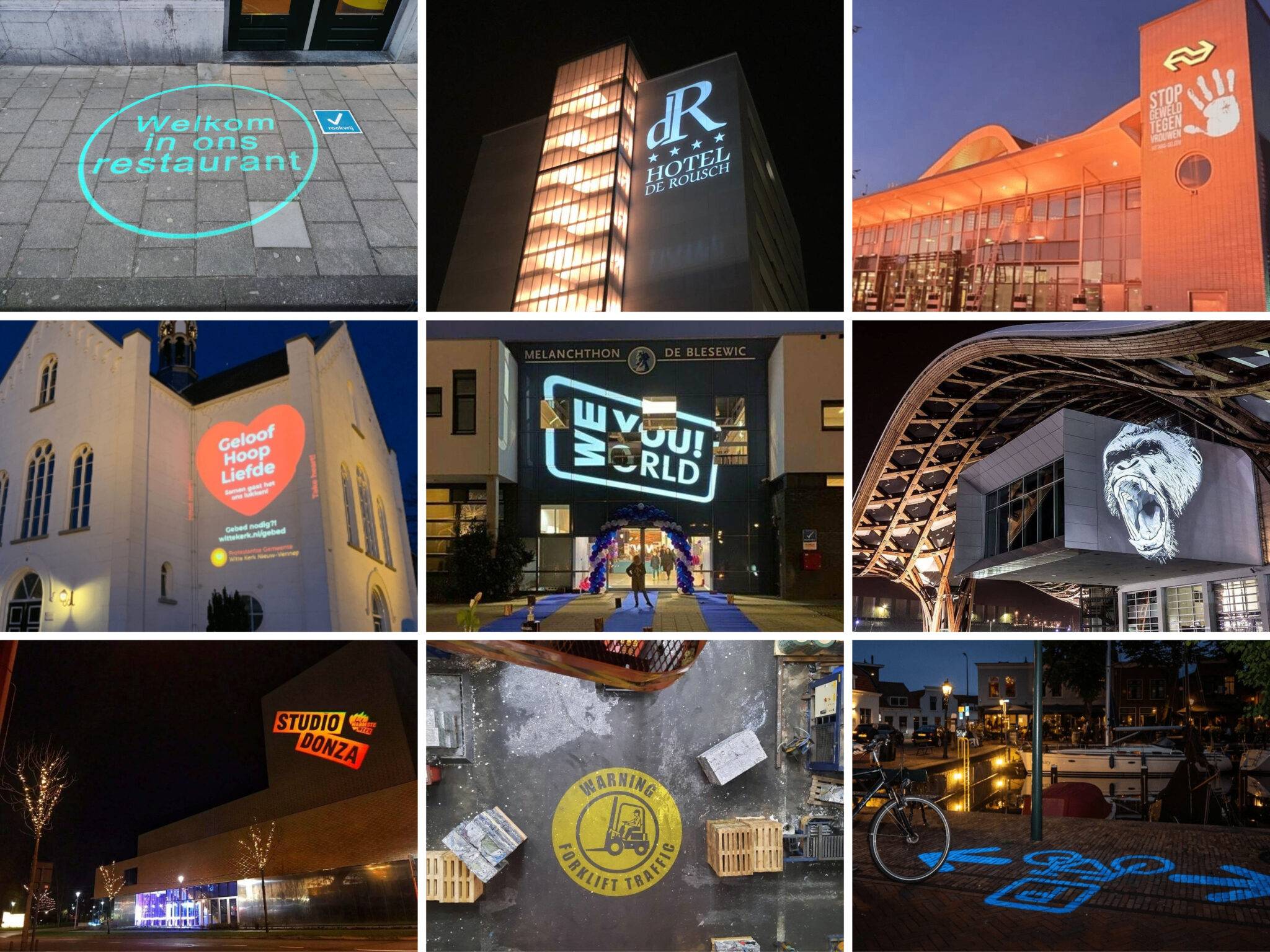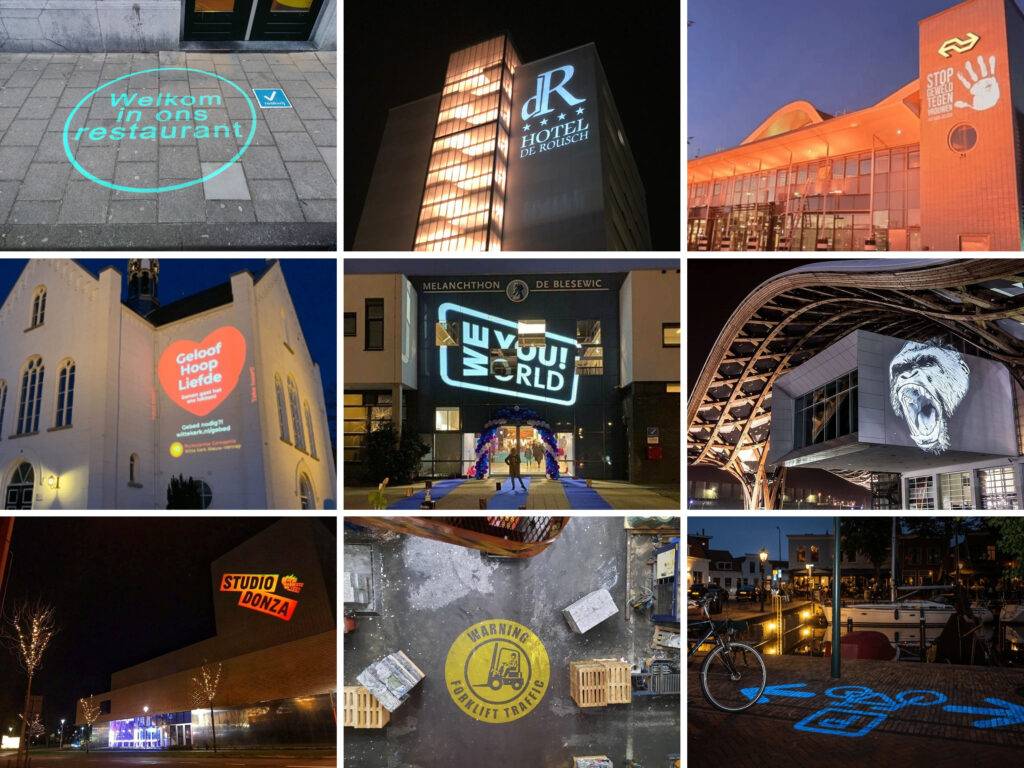 ---
Illuminated advertising, facade advertising, signage, this technique can be used for various applications, such as the company logo or Christmas wish in a large format on the outside facade of the company building. But also think of road signage by a store by projecting arrows on the ground or a message in the street that warns against pickpockets or with which you wish shoppers a nice day.
In addition to supplying gobo projectors, we also supply standard and custom gobos. This way we can be of service to you for the total picture.
We are happy to think along with you to convert your idea into practice. Also for demo projections on locations or at our office while enjoying a cup of coffee!
Contact us and we will be happy to help you.
In addition to the projection of a logo or a message, you can also use gobo projection on the work floor as safety signage or in a shop, school, hospital to indicate the walking route.
The possibilities are endless. Also consider projecting an advertising message on the street or the shop floor or make it dynamic by using a motion detector and have the projector turn on when a vehicle approaches.
If the projection no longer applies, or if a different projection is temporarily required? The gobos are very easy to change. This makes gobo projection also incredibly durable!
---
Animation
It is also possible to use an animation wheel to create a dynamic effect. Think of falling snow in winter or hearts on Valentine's Day.
If you also want to ensure that only a certain surface is illuminated, you can use beamshapers, with which the light can be "cut" so that you only shine on your facade, for example.
Choose your LED projector for Christmas
to celebrate outside
Whether you want to project Christmas outside or want to illuminate another holiday, you will find your perfect LED gobo projector at Distrixs. For temporary or permanent use. For indoors or outdoors. We have it all. Contact us for a quote.
---
We are happy to help you turn your idea into reality. We can also give you a demo at your location or at our office, where you can enjoy a cup of coffee. Contact us and we will be happy to help you further.
0031 (0) 10-2230187 | info@distrixs.nl | Send a Whatsapp