Gobo projection is also a perfect solution as a campaign.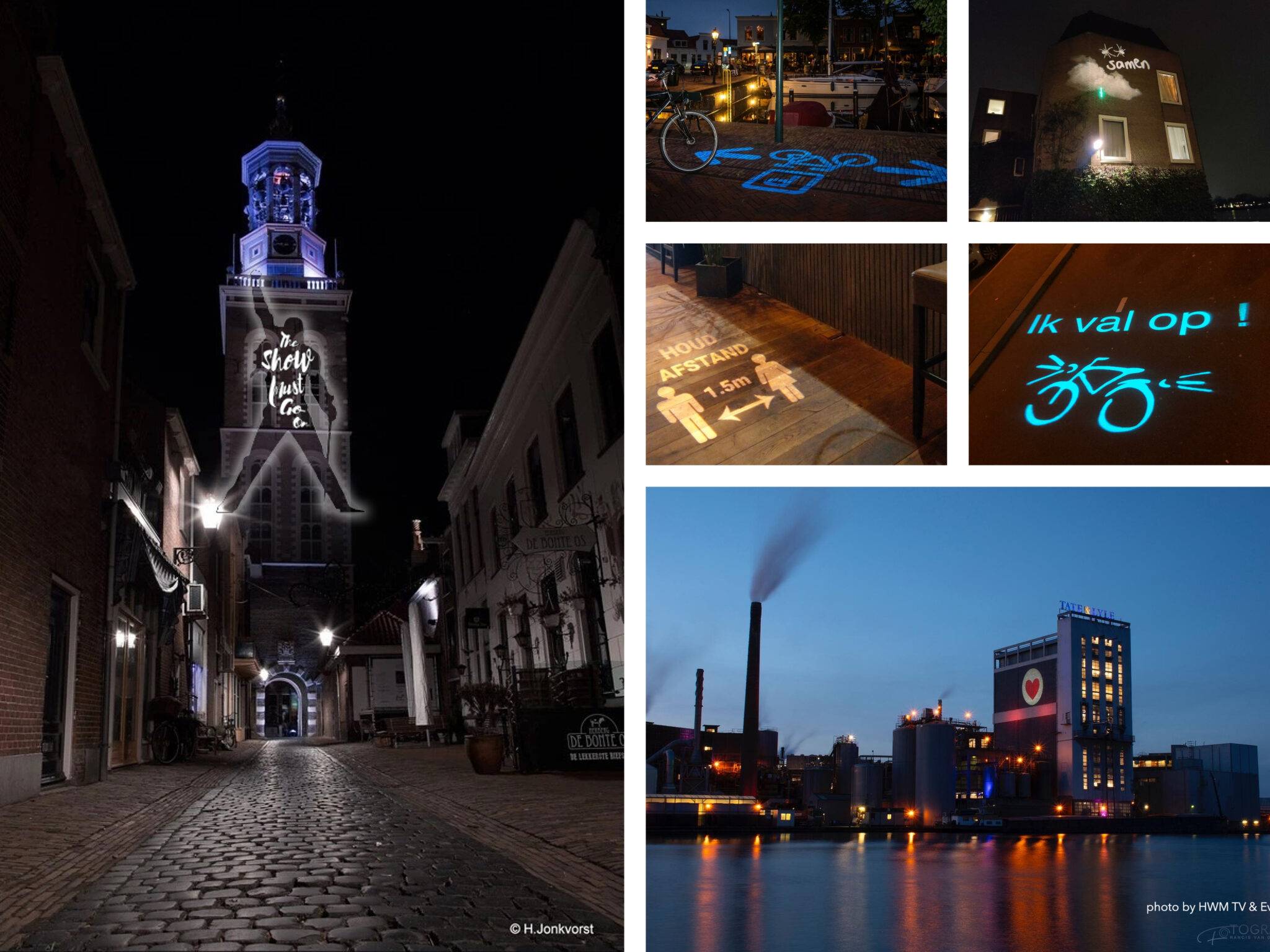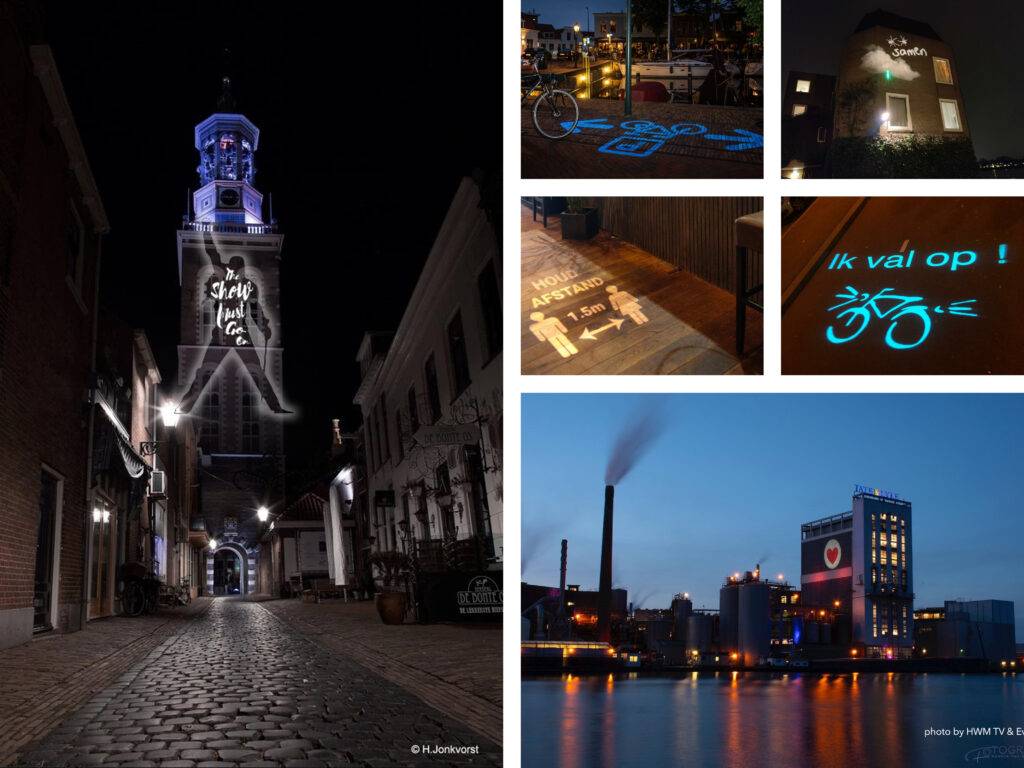 ---
Consider, for example, actions for the use of bicycle lighting, promoting your company's products, drawing attention to pickpockets or encouraging passers-by during a crisis such as Covid.
Once the promotion or campaign has ended, you can simply replace the gobos and possibly move the projector to another location.
By using a twilight or time switch, you can only show the projection at times when you want it.
Example: there is a nuisance with bicycles being parked everywhere during busy evenings.
To prevent the bicycles from being placed in places where this is not allowed, you can project a message on the floor at those times that makes it clear that the bicycle cannot be parked, or vice versa that the permitted places are indicated at that moment.
---
We are happy to help you turn your idea into reality. We can also give you a demo at your location or at our office, where you can enjoy a cup of coffee. Contact us and we will be happy to help you further.
0031 (0) 10-2230187 | info@distrixs.nl | Send a Whatsapp