Festive projections for every holiday
A message with Happy Holidays and a Father Christmas, a heart with Valentine's Day or an Easter Bunny with Easter. Everything is possible with gobo projection for indoors and outdoors.
The gobo projection can be fully customised to your own wishes, for example, you can change the message by incorporating the company name or logo. Think of: Company X wishes you happy holidays.
The projection can be either large on the outside wall or small on the floor in the entrance area, for example.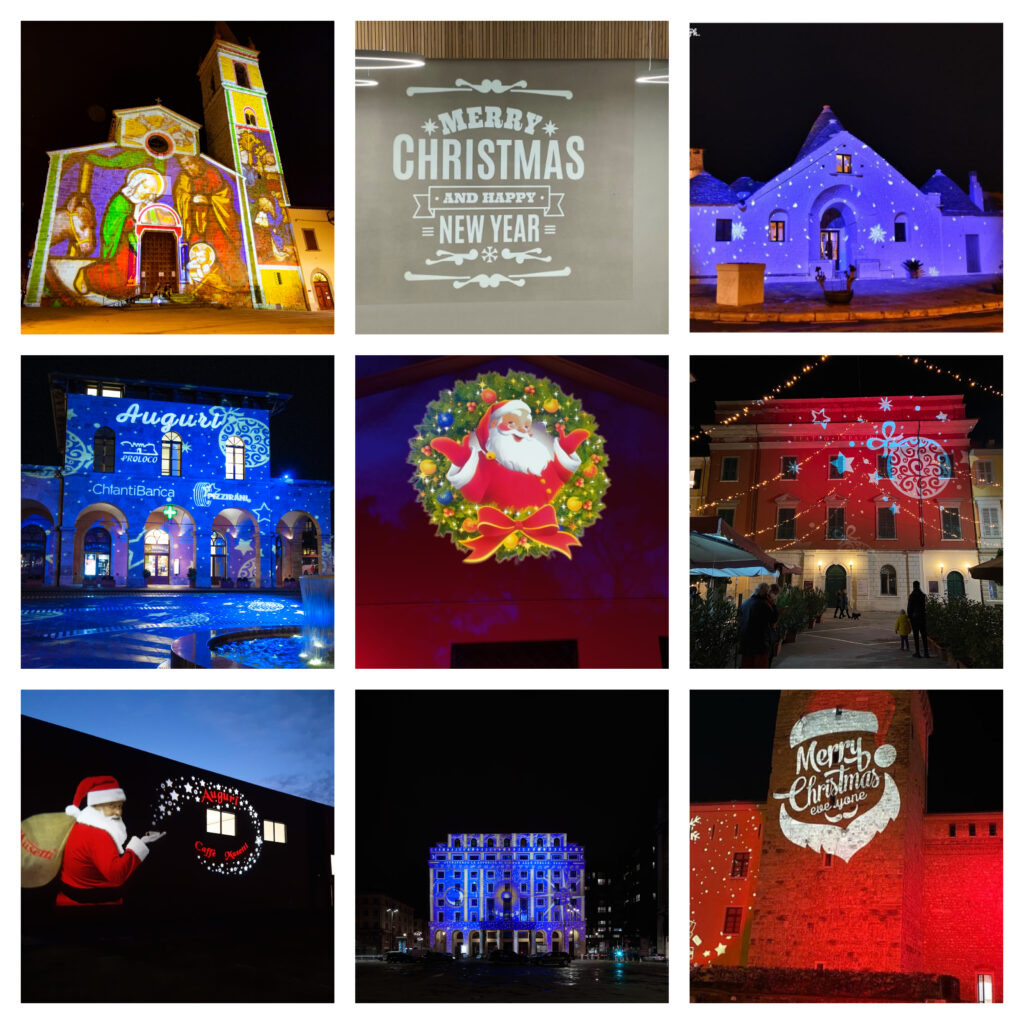 Projecting a static image is easy by using a simple projector. When the holidays are over, you can replace the gobo for just the company logo, for example.
We have a catalogue with a large number of standard designs. In this catalogue alone you will find 192 Christmas designs. Have a look at them all here.
Would you like it to be more dynamic? That's possible, by using an animation module and rotating gobo wheels, you can, for example, have snow fall down or hearts on Valentine's Day.
The possibilities are endless. Do you need advice? Contact us and we will be happy to inform you.
We like to think along with you in order to put your idea into practice. Also for demo projections on location or at our office while enjoying a cup of coffee!
Contact us and we will be happy to help you further.